Coffee, Yoga, Naps - tote bag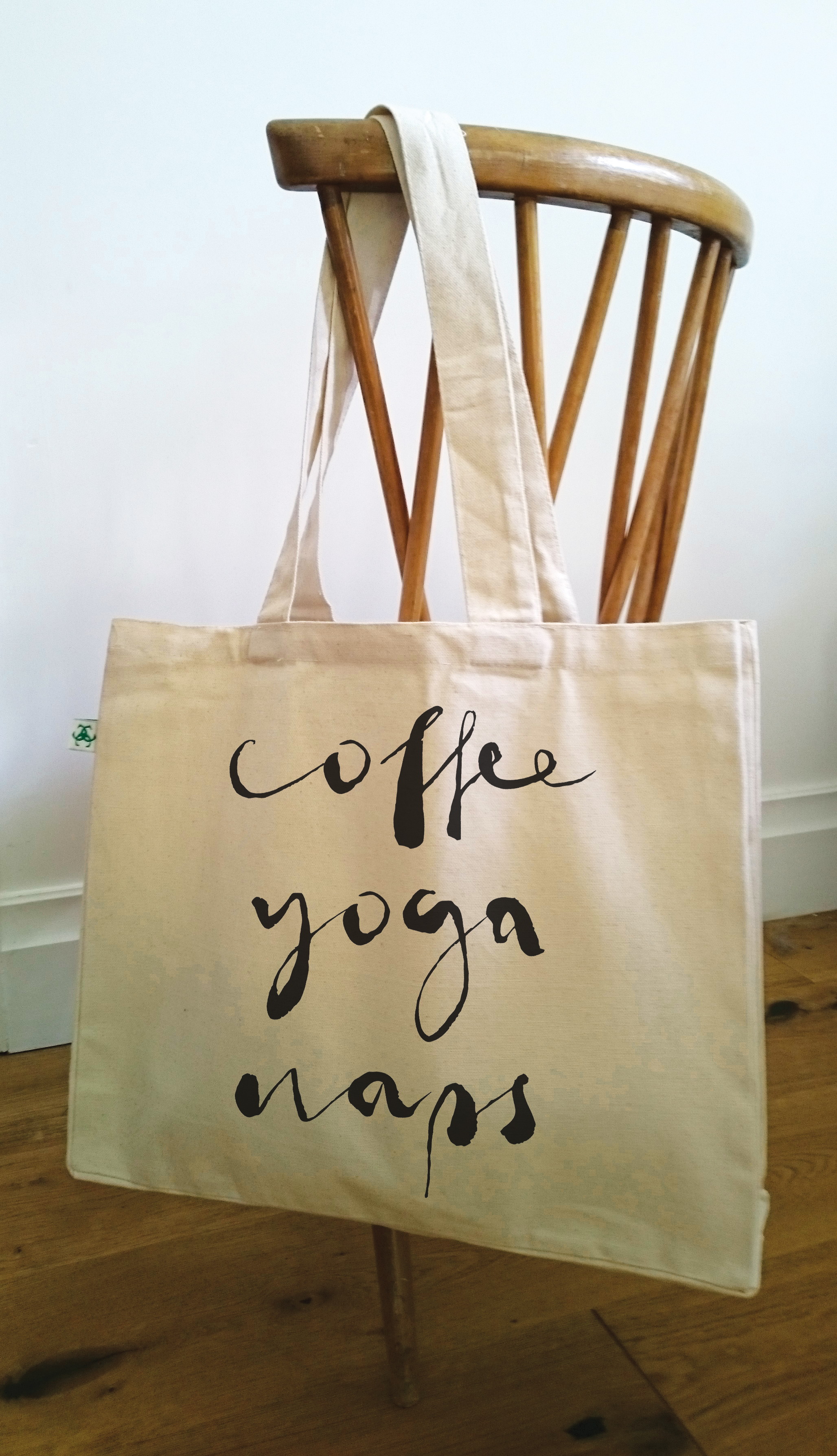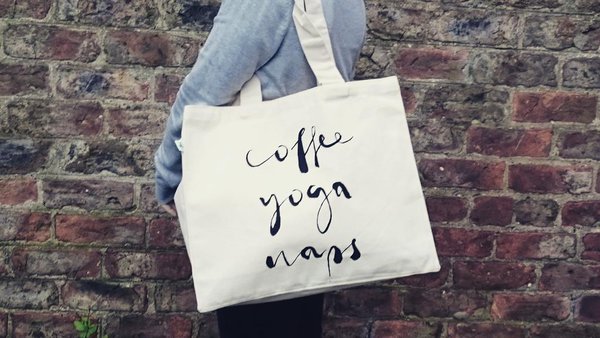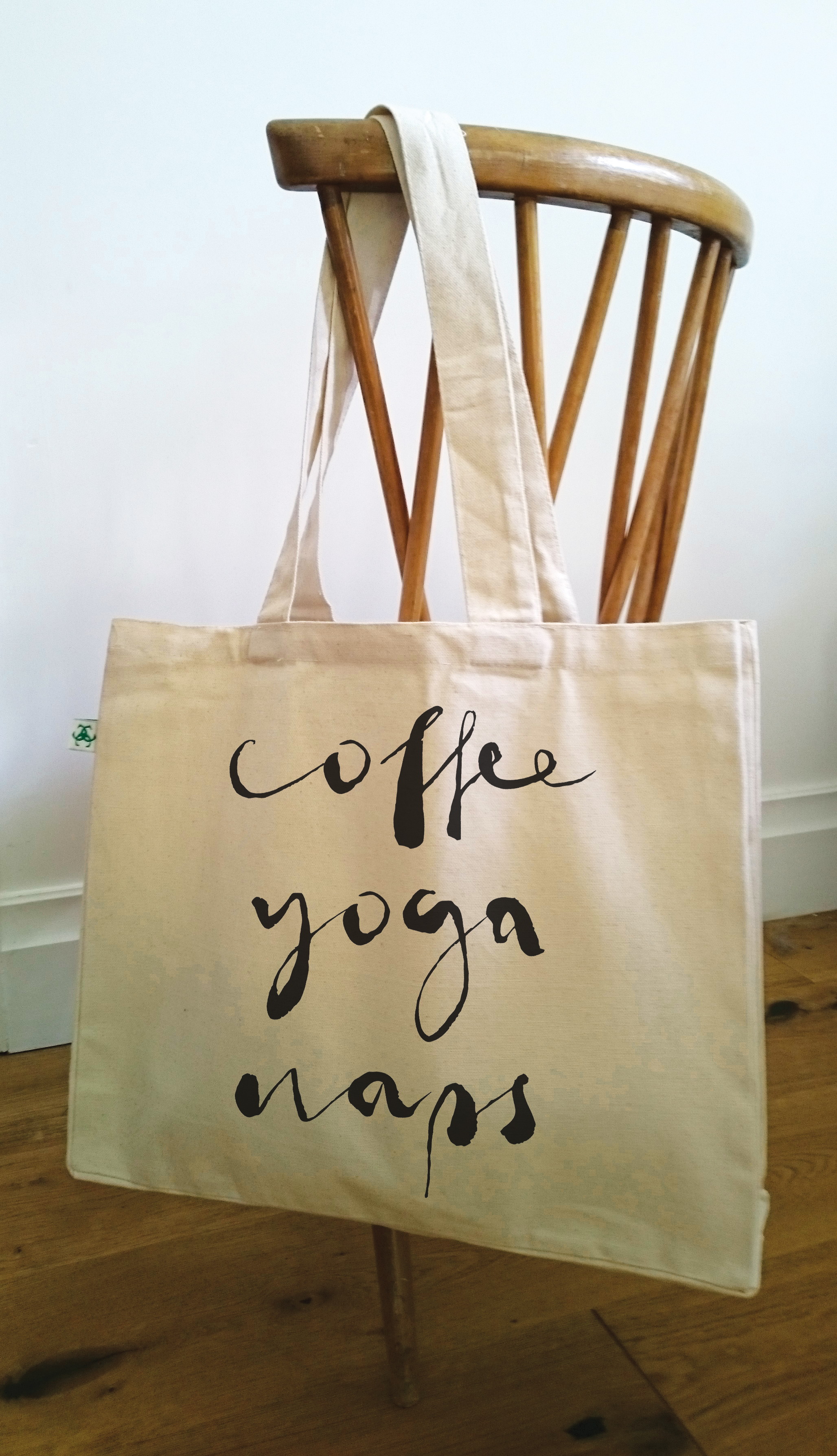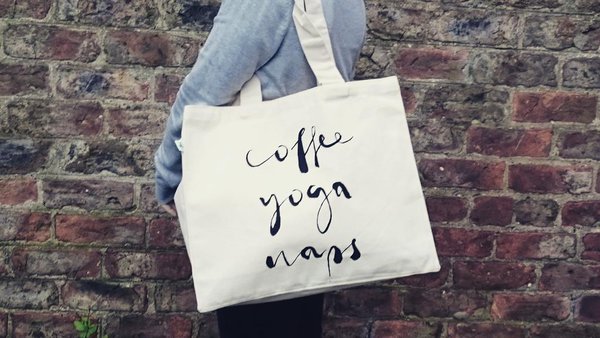 Coffee, Yoga, Naps - tote bag
This Coffee Yoga Naps bag is super stylish, strong and really roomy, the perfect bag! Its made from organic cotton canvas, and hand screenprinted in the UK with ecofriendly inks.
A great roomy yoga tote bag, perfect for heading to the shops, the yoga studio or gym.
The handles are a perfect length for carrying on your shoulder plus there is a really used double internal pocket for your phone and smaller items.
A lovely gift for the yoga bunny in your life.
Made from: Unbleached organic heavyweight cotton canvas. Fairtrade and organic. Screen printed in the UK with eco friendly water based inks (100% solvent free)
Care: Handwash with gentle detergent. Cool iron with care, do not tumble dry.
Dimensions: H34 x W42 x D11cms